As consumers, we are becoming more and more aware of the detrimental effects we are causing to our planet. It's reached a point where pretty much everything we do has some kind of effect on the environment, good or bad, and for some it's becoming truly exhausting.
Many people don't realise that there is a way to be environmentally-friendly in pretty much everything you do. This including, fashion. Some of the world's most well-known and renowned brands are taking the steps to becoming more sustainable in their collections. I've noted five of the best:
1. Stella McCartney
The daughter of Paul McCartney is undoubtedly one of the pioneering designers in sustainable fashion. Her collections are luxury, and McCartney is committed. She's been a vegetarian for the majority of her life, and she uses no real leather or fur in her designs. As well as this, she ensures that her garments are created in ethical environments, with McCartney heavily following the guidelines for ethical trade.
Photo Credit: Stella McCartney by Alice Von Der Burg
2. H&M Conscious
H&M is one of the most popular shops on the high street. I mean, I buy most of my clothes from H&M. On the affordable side of things, H&M has created a line of clothes that are completely ethical and sustainable. The line still conforms to H&M's usual look, but it's created out of fabrics that aren't at the expense of our environment.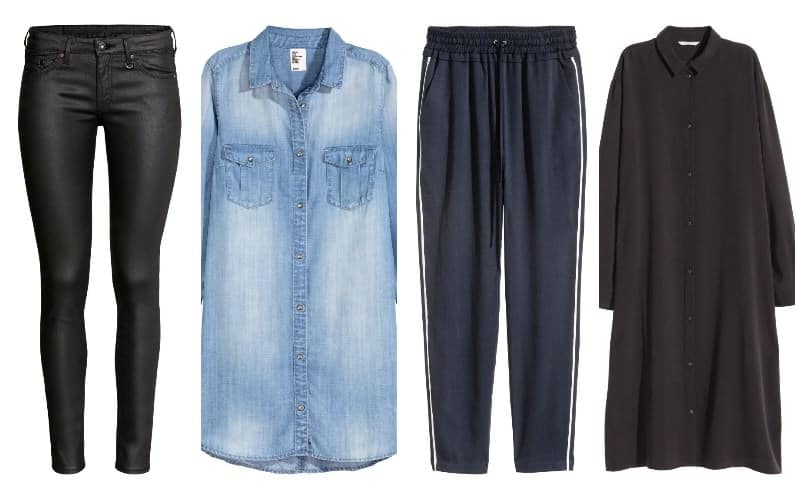 Photo Credit: http://www.hm.com
3. ASOS Eco Edit
Ah ASOS, I love you. Going over to the online side of things, ASOS has also been eco-friendly. Whilst not actually creating their own line, the company has a 'green room' on their website which holds collections from a wide selection of eco-friendly brands. From vintage, to upmarket, you can't go wrong.
http://www.asos.com/eco-brands/
4. Fat Face
In recent years, Fat Face stores have been popping up everywhere in the UK. One of the company's biggest requirements is that the Code of Conduct is stuck to. The Code of Conduct states that their garments must only be created from factories that treat their employments fairly.
Photo Credit: Fat Face
5. New Balance
You cannot beat a pair of New Balance trainers. I own a pair, and I live in them. This incredible and sporty brand has a number of board members that are dedicated to stomping on the issues surrounding global supply chains, ensuring their products are made with the best care.
Photo Credit: Me, these are mine. 
So there you have it! If you want to know more, there is plenty available online to be seen about ethical and sustainable fashion, there are hundreds of more brands that practice what the rest of the world is preaching.
By Amanda Elliott, Communications Officer